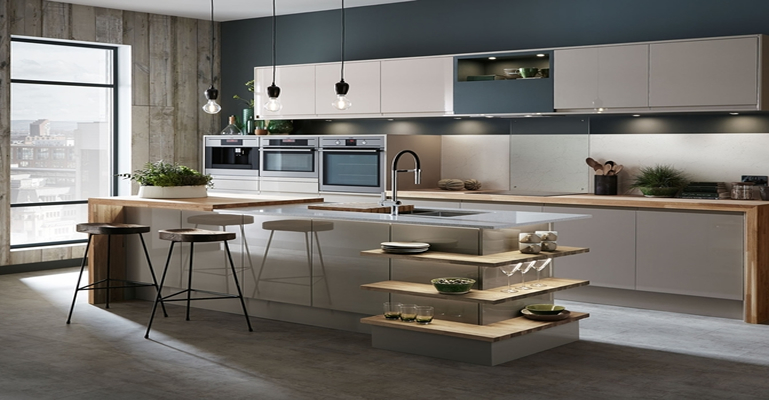 Contemporary Kitchens
Our Contemporary kitchens are the most popular choice within Peterborough which provide some of our most exciting projects. Our contemporary kitchen are so up to date in design that they frequently break new grounds in kitchen design.
The contemporary kitchens are the most present kitchen design. These kitchens following the most modern ideas and styles, our kitchens are manufactured with precise skills, knowledge and materials to ensure that Posh Kitchens are not just good kitchens but great ones.
Having clean lines and great lighting are the most important things to a beautiful Contemporary kitchen. Our designers use a combination or traditional materials using modern designs ensuring that these kitchens look fresh, stunning and up-to-date for many years to come.
When the kitchen designer develops your contemporary kitchen, they will not only look at how your new kitchen will look now, but consider how it will look in the future years also. With our brilliant materials and outstanding kitchen fitters, we can ensure you that your kitchen will be modern and look fabulous.
When we install our contemporary kitchens, you will find that people cannot walk past them without running their hands along the worktops and units that is our kitchen test.
Our contemporary kitchens are balanced with sophistication and function providing the most stylish, modern kitchen design. We merge stunning looks with the best physical properties to ensure that these kitchens will look stunning in any Peterborough home.