Fully Inclusive Kitchens
It come to a time when your requirements may change on how you may use the kitchen and appliances. You may need to alter the design of your kitchen to allow you to functionally use your kitchen, such as food preparation, cooking and entertainment. If so, the Posh Kitchens will help you design a stylish range to help.
We have expert kitchen designers who will design an inclusive kitchen for disabled or elderly people, or for those with limited mobility. We have years of experience to develop a range of inclusive kitchen and accessories to homes throughout Peterborough.
Our products are designed with a variety of inspirational features and adaptations, including safety and convenience solutions including easy to reach ovens, remote control extractors, pull-out accessories, not forgetting height adjustable worktops and cabinets.
When we design our fully inclusive kitchens, we take care in considering the needs of the individual – to create the perfect user friendly, practical and safe kitchen. When developing a kitchen for a disabled person, we alter the kitchen for functionality but we don't lose that stylish look. Our fully inclusive kitchens are designed to be convenient to allow full access around the kitchen whilst completing every kitchen task.
All of our kitchen ranges are also available as an Inclusive kitchen. We offer a huge range of styles whether you are looking for a Shaker, Universal or Contemporary kitchen, the choice and appliances can be flexible and affordable.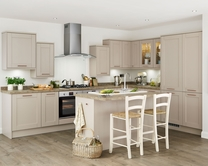 Functional Kitchens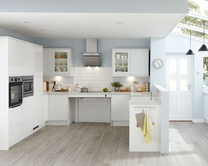 Adapted Kitchens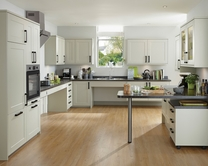 Fully Accessable Kitchens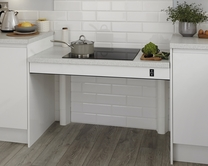 Inclusive Assessories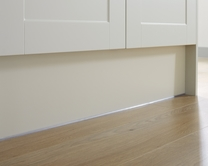 Plinth Options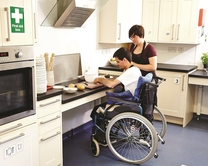 Disablied Kitchens