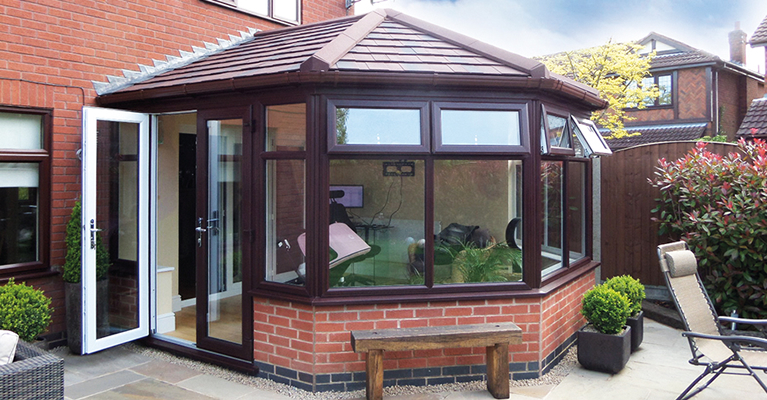 Guardian Warm Roof™
Posh Homes Ltd are experts in conservatories which have been manufacturing and installing a huge range of conservatory types, throughout Peterborough, Cambridgeshire.
If you are looking to replace your existing conservatory roof, why not chose our Guardian Warm Roof. This conservatory roof is a revolutionary roofing system which is ideal for any home improvements.
We can convert your conservatory roof with the Guardian Tiled Roof system which has enhanced thermal qualities, which will allow you to use your conservatory effectively all year around. Many conservatories sit dormant all year round, too hot in the summer and far too cold in the winter. This is why the Guardian Solid Tiled Roof is a serious contender as the market leader for conservatory tiled roofs.
The benefits of a Guardian Warm Roof™ system:
Cool in summer
Warm in winter
Reduces heating bills
Reduces outside noise including the sound of rain
Adds extra living space without going through a full extension.
Wide range of tile finishes to suit your exciting house tiles
High grade internal plaster finish to make this conservatory look part of your home
Fully insurance backed 10 year guarantee
The Guardian Warm Roof™ is extremely insulated, very energy efficient conservatory roof, which has been approved by the Local Authority Building Control (LABC). Guardian tiled roofs are used to replace existing conservatory roofs or even for a new conservatory installation. This Guardian Tiled Roof is designed to maintain a regular comfortable temperature all year round, allowing you to make full use of your conservatory, even in the cold winter.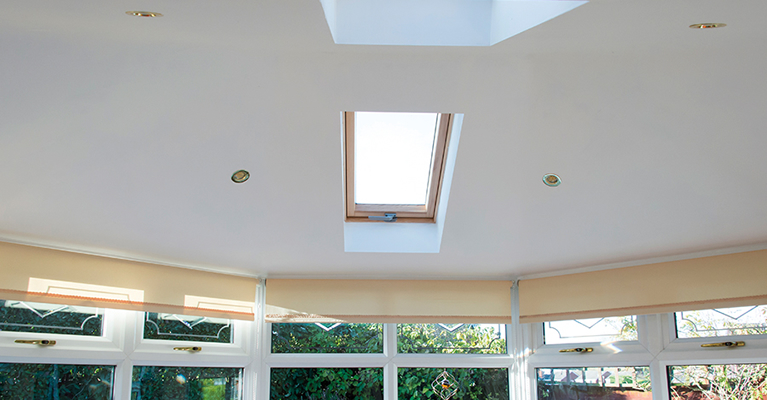 Plastered ceiling, looks like a realistic home extension
The Guardian™ warm conservatory roof is installed with a plaster internal finish to the ceiling, so it looks just like the rest of your home. The ceiling can incorporate lighting, making your conservatory look like a realistic home extension. The Guardian™ roof tiles are available in a wide range of colours to suit your home.
The Guardian™ tiled conservatory roof has been developed to work with all conservatory designs including:
Internal finishing
The Guardian™ warm conservatory roof is available with a variety of internal finishes, this includes plasterboard or timber, creating that perfect home extension. We can even install skylights which will allow extra light into your room.
This multi-layered tiled roof is fitted with solid installation panels, creating U-values of an incredible 0.15. This sophisticated, energy efficient roofing system will allow you to use your conservatory all year round, while reducing heating bills.