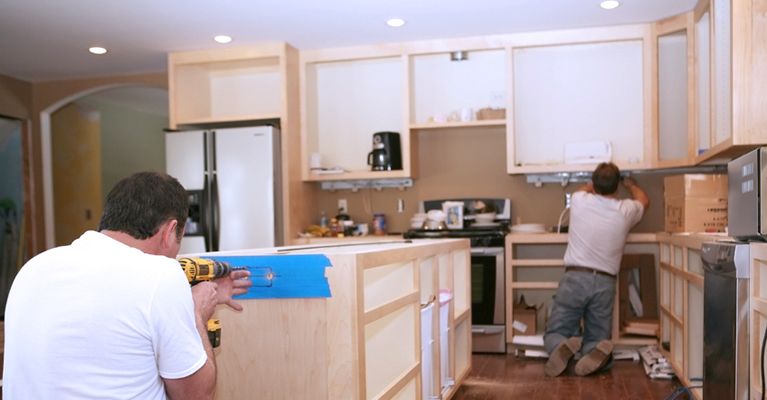 Kitchen Worktops – Practice and Stylish.
Kitchen worktops need to be extremely tough, practical but most of all stylish. Though cabinets may be your first decision for your new kitchen, chosen the correct kitchen worktop may have the biggest impact overall. The worktops sit on a horizontal plane, making it stand out within the kitchen, so its importance should be considered.
Over the last few years worktops have changed considerably, offering a huge choice across all budgets. Due to our kitchen manufacturer latest technology, this allows us to virtually construct any form of kitchen design to suit any home. Meanwhile, the latest kitchen extensions and extra living styles within the kitchens has led us to design kitchen materials for every eventuality.
Before purchasing a new kitchen, things you should consider before investing a countertop.
What is your budget?
Our kitchen worktops are available in a diverse price range – from cheap laminate to expensive granites, what you may choose will probably be due to how much you can spend. Cheaper options may be a good idea especially for rented properties, however they may not last as long as durable stones or composite worktops.
If budget is the main constraint, then why not match expensive stone or hard worktops in areas such as by the cooker or sink, then place cheaper wood or laminate worktops in the other areas. Combining kitchen worktops have become the latest trend, so your kitchen will not just be designed on a budget, but look up-to-date as well.
Kitchen Layout
If you're deciding what worktops will best suit your kitchen then straight runs are cheaper and easier to fit, while seamless worktops such as composite best suits kitchens with lots of corners.
Factor in additional costs.
Worktops made from stone composites, granite and some wood materials, will need templating by our experts. Cuts such as for a hob or under the sink, will add additional cost.
Choice of profile
Your kitchen will also look totally different with deeper worktops. Thinner profiles such as 10 or 10mm are still extremely popular but by adding a strip of composite or stone to the front of the worktop can create edges of 50mm. The average worktop thickness is 30mm.
Choose the correct kitchen worktop material for your home
The most popular kitchen worktop materials are – laminate, granite, wood, glass, composite stone, stainless steel – these materials all have their own advantages.
Many worktops such as marble, concrete, Corian are pretty costly and could look out of place if the rest of the kitchen is on a budget, so a cheaper alternative may be best suited. Laminate work surfaces still provide a beautiful surface design, they are also extremely durable but without the heavy price tag. Solid wood could also be a good option as it's easy to maintain.
Hardwood Kitchen Worktops
What is a hardwood worktop?
A hardwood worktop is one of the most popular kitchen worktops due to its natural warmth and traditional character. Oak kitchen worktops are the most preferred over soft woods such as pine, this is due to its strength. If you decide to choose a hardwood, then select a sustainable hardwood like oak, walnut and iroko.
Most frequently used
For those areas which are more commonly used for food preparation and dining areas, like islands and breakfast bars. Teak and iroko are the best suited around the sinks due to their high oil content which makes them water resistant.
What is a concrete worktop?
If you are looking for a more industrial look then a concrete worktop is the ideal choice. These kitchen worktops are designed to withstand plenty of heavy duty use (ideal for a large family). They also come in a range of standard concrete mix colours (from white to grey), these can also be mixed with pigments from stronger colours. The polished concrete worktops are smooth and flat in appearance, remember concrete is porous which can stain. Concrete worktops are extremely heavy, so extra reinforcements may be required, however our surveyor and kitchen designers will take this into account.
For general use areas such as chopping and preparing food, then always use a chopping board.
For the best type of look, industrial and contemporary scheme are generally the most popular choice in Peterborough homes.
Maintenance
For circumstances when food has been left on a worktop for a long period of time, then a touch-up kit may be required to minimise the appearance of any small marks or stains.
Worktop Sealing
Our qualified kitchen fitters will use a food-grade sealer or finishing wax to all areas required to prevent water and stain absorption.
Kitchen Durability
A concrete kitchen worktops is an extremely durable material, but is also prone to scratching. But all pros and cons of all kitchen worktops can be discussed with one of our kitchen design experts.