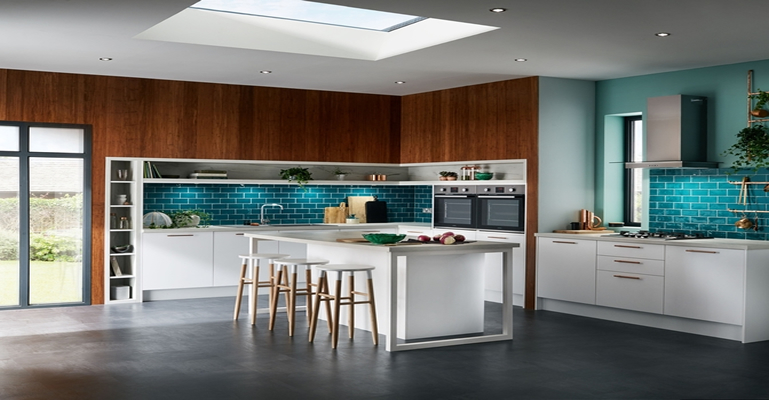 Universal Kitchens
The Universal kitchen otherwise known as the Classic kitchen, begins with the modern kitchen look then evolves with its individual features such as different beading, cornice, plinths and doors styles. This Universal kitchen has a beautiful appearance for a long period of time, due to its outstanding quality with variant kitchen styles.
Our Universal kitchens are among the most adaptable style kitchens, being timeless and extremely flexible due to neutral colour palettes and uncomplicated details. Combined with our expert engineered craftsmanship, this classic country kitchen from Posh Kitchens will last a lifetime, without looking old and out of place.
These kitchens do not only have a large cabinet size which is completely bespoke, the complete kitchen has so much flexibility allowing are kitchen designers to make use of all space available and function of your kitchen. This kitchen is completely interchangeable and adaptable to any size kitchen.
With over 70 different designs which can be brought together to achieve this perfect modern Universal kitchen. Allow our kitchen designers to develop the perfect and unique kitchen to you. You may even decide to include some free standing units or even a pantry or a larder. This modern style kitchen allows you to combine function, beauty and elegance.
Our kitchen designers will work hand in hand with you to develop a classic kitchen that will be custom made to your precise vision, every detail will be expertly deliberated making the most of the space available.
With the Universal kitchen you can benefit from this bright coloured kitchen, with the super smooth finish with help to eradicate any reflections and streak-marks.
This kitchen is a tranquil finish which will reduce noise to a minimum making a cosy spacious feel. The design can be kept simple with bar handles and a small island, but can show an audacious statement with strong wall colours.