Bespoke Composite Doors Peterborough
The first thing that anyone will see when they visit your home is your front door! It is therefore important that your front door matches your personality and the rest of your décor. Your front door actually represents you and the rest of your home.
So to get the best impression you need to make your own unique customised door. This is done by selecting what colour you want for your front door. If this is a DIY job with an old wooden door, then you can purchase door paint from your local DIY shop. The next thing to look at is 'does your door actually fit correctly'? If you try to purchase a new front door from your local home improvement store the dimensions will probably not be the same as you require for your own customised door. If this is so, then what should you do next?
We can answer this very quickly with – bespoke composite doors!
Customising your own Composite Door
Composite doors can be easily customised and made to most specifications for any households. Composite doors are manufactured using various components such as: wood, PVCu, insulation material and GRP (Glass Reinforced Plastic). These materials were specially selected to counter previous door errors, providing a robust and secure front door.
All of our composite doors are made-to-measure to fit exactly into the customer's front door opening. This ensures that the door will be weather resistant whilst preventing unwanted drafts from entering your home. Composite door are very unique and will not warp, shrink or expand like other doors. The GRP outer layer is highly resilient, which protects the door from weather change, not like timber doors. The foam insulation helps to maintain room temperature providing an insulated door against all weather conditions.
One of the most impressive things about the composite door is that it has the appearance of that old timber door. This is achieved with the grain effect within the surface of the composite door. However, not like timber doors, these composite doors require near enough no maintenance at all. Just an occasional wipe down with a damp cloth.
As mentioned previously, the greatest advantage of the composite door is that it can be designed uniquely and tailored to your own specifications and requirements!
Bespoke Composite Door Designs
There are many different composite door styles on the market. From the traditional 4 panel 2 square to the modern 4 square composite door. Whatever style door you choose you can customise every element to your own taste.
We have highlighted five main features that you can choose to modify, however there are so many others to choose from.
Composite Door Long Bar Suite
The composite door is available with a long handle instead of the traditional door handle. The long bar is made from stainless steel patina and is available in three different sizes: short, medium and long. Not only is this door bar available in straight, but is also available in a curved sculpted bar as well. This bar does not only look good, but offers a sturdy surface to pull shut your door as well.
This long bar really adds sophistication and a modern style to your front door. Adding a unique contemporary appeal to your front door.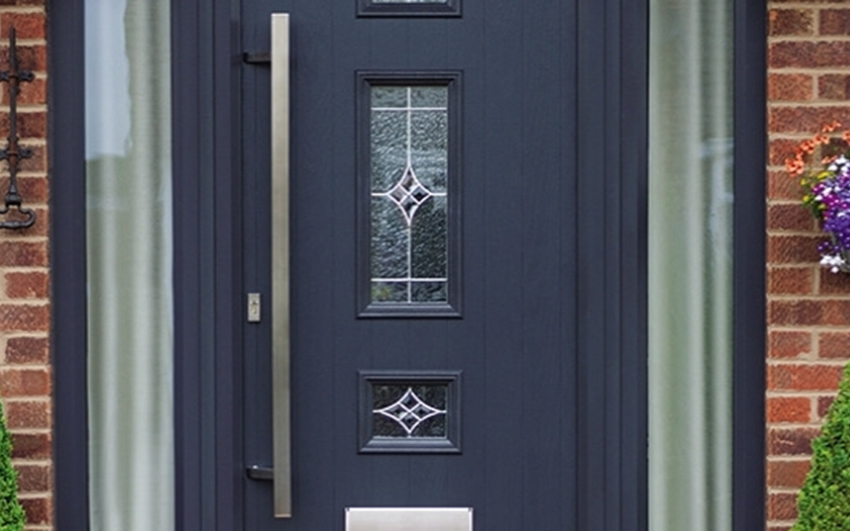 Composite Door Handle
The composite door with a long handles is only available without the traditional door handle. Instead it has a pull-shut locking device. So when the door is pulled closed, it self-locks. But can easily be opened with a door key from outside and a thumb-turn key from the inside. This handless door looks stunning and sleek, offering a modern clean appearance from the outside.
A handless suite deters most burglars and thieves as it makes it even more difficult to break in. Many thieves or opportunists, often try to open the front door by the handle to grab a set of keys from inside the house. This slam-shut systems deters this opportunity, so you can be reassured that when you close the front door behind you, it is locked!
Composite Door Square Suite
The composite door with square suite comprises of a squared shaped door handle which is used to open and close the door. This extra-modern furniture delivers elegance and beauty to your door, with a stunning squared knocker to complement the squares handle.
The squared handle makes the composite door look extremely modern and sleek. This doors shows off the homeowner's personality.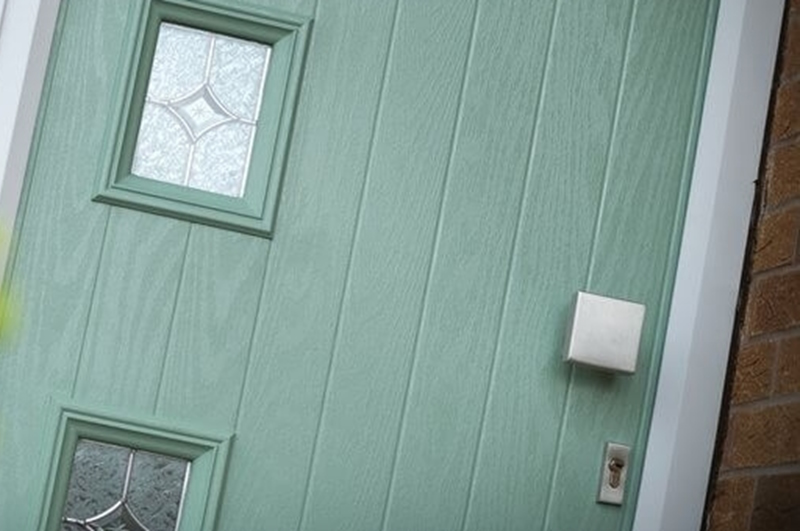 Composite Door Bow Handle
The bow handle offers a stylish look to any composite door. Conveying a spectacular bow shaped steel handle complementing elegance, complexity and class to the front door. Just like the straight bar handle, this bow not only enhances the appearance of the door, but proposes a firm handle to safely close the door. The bow designates a more of a soft clean cut to the composite door.
The bow handle is available in various sizes, allowing all members of the family to be able to open this door which may be more difficult if the door was fitted with a high knocker or door knob, as these may be more difficult to reach.
The Composite Door Classic Suite
For those homeowners who opt for a more of a classic style such as shaped knockers or even traditional round doorknobs, then this is ideal for you.
The classic suite is one of the most popular styles due to the simplicity but stylish appearance. Whether you require a door knob in the middle of your door (for a classic look), or to the side (for a more modern look), this suite is ideal.
This classic suite can be installed to any composite door or any design. So whatever style property you live in whether is a modern home or a country or even traditional property, your composite door will look fabulous.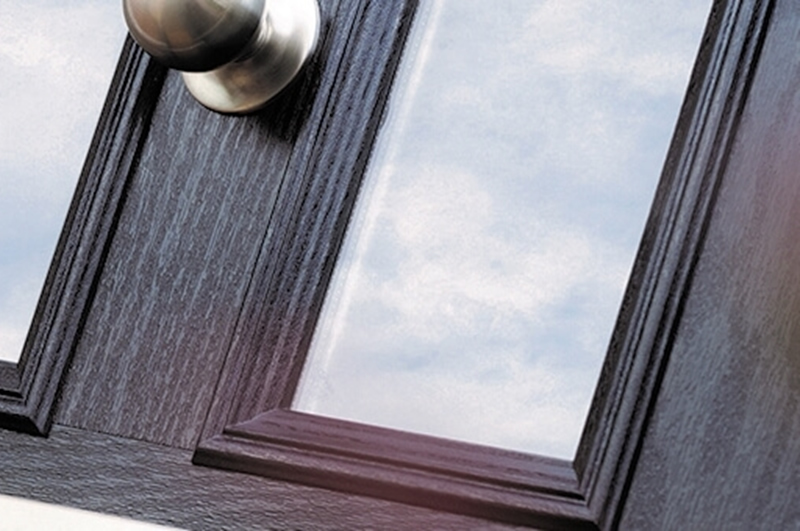 Composite Door Conclusion
All features which we listed and discussed throughout this door blog can be customised and installed to near enough any of our composite front doors. These features allow you to bespoke your own door design mixing features to best suit your own personality and home décor. We can even add additional house numbers to your door, if required.
With all of the different styles of doors and huge range of features and glass designs can make bespoken your composite door a little tricky. If this is the case then speak to one of our sales advisors and we would be more than happy to go through this with you.