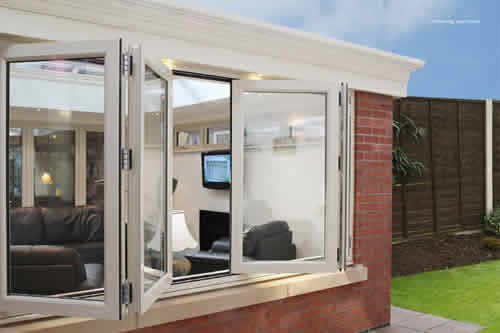 Double Glazing can save you money on your energy bills
During the cold winter periods winds blow from the Artic making homes extremely cold and energy bills very high.
Heat lot through windows
Heat lost through poor insulated windows accounts for over 25% of the total heat lost from your Peterborough home. Energy efficient double glazed windows and doors can cut this heat loss by up to 75%.
In an average Peterborough three bedroom detached home, according to the Energy Saving Trust (EST), can be costing the homeowner over £160 a year more in heating bills, compared to energy efficient double glazed windows.
Energy efficient windows work on a principle of two sheet of glass for double glazing, or for triple glazing three pieces of glass, with a gap between each plane of glass, usually 16mm. This gap provides an insulated barrier which keeps heat in. Our double glazing is enhanced using warm-edge spacers, low emissivity gases, which fill this gap between the low-iron glass.
So why choose Posh Homes Windows and Doors?
Well, the first thing is our double glazing performance and our window energy rating.
Double Glazing Energy Ratings
Double glazing rating measured performance by two systems – U-value or Window Energy ratings (WERs). U-value assesses the effectiveness of a product on how it retains heat loss and how much heat is lost through it, as a single measure of performance.
Window Energy Ratings assess heat loss just like the U-Value but balance this heat loss against the solar gain (warmth passing into the room from the sun). It also measures additional heat loss through air penetration, it the gives double glazing ranking from A/A+ down to G using a traffic light colour system.
Meeting building regulating's, all new double glazed windows must achieve a minimum WER 'C' rating or U-Value of 1.6 or less. All our double glazed windows go far beyond building regulations expectations as we only install a minimum of A-rating.
Despite high U-value on some companies triple glazing, they don't always meet the same standard as our double glazing standards. We also offer an upgraded triple glazing windows for those who require even more thermal installation.
Triple Glazed Windows
Triple glazed windows may make more sense for those homes exposed to the colder weather however keeping the warmth in your home may also have a trade-off. The extra pane of glass used within triple glazed pane insulated unit means that less energy can pass through the window from the sun. Resulting to the opportunity to trap warmth air generated via the winter sunshine is reduced compared to our double glazed windows.
Window frame materials are less of a factor than the glazing. UPVC window frames achieve the highest energy efficiency ratings, as our UPVC window frames use multiple chambers to create barriers between the cold air outside and the warm air within your home.
Aluminium window frames are more conductive therefore make them harder to achieve the top rating. Fortunately we can still achieve this A-rating with our SMART aluminium system. Our aluminium windows are also slim-lines with greater design, flexibility and colour range.